Showtime Cycle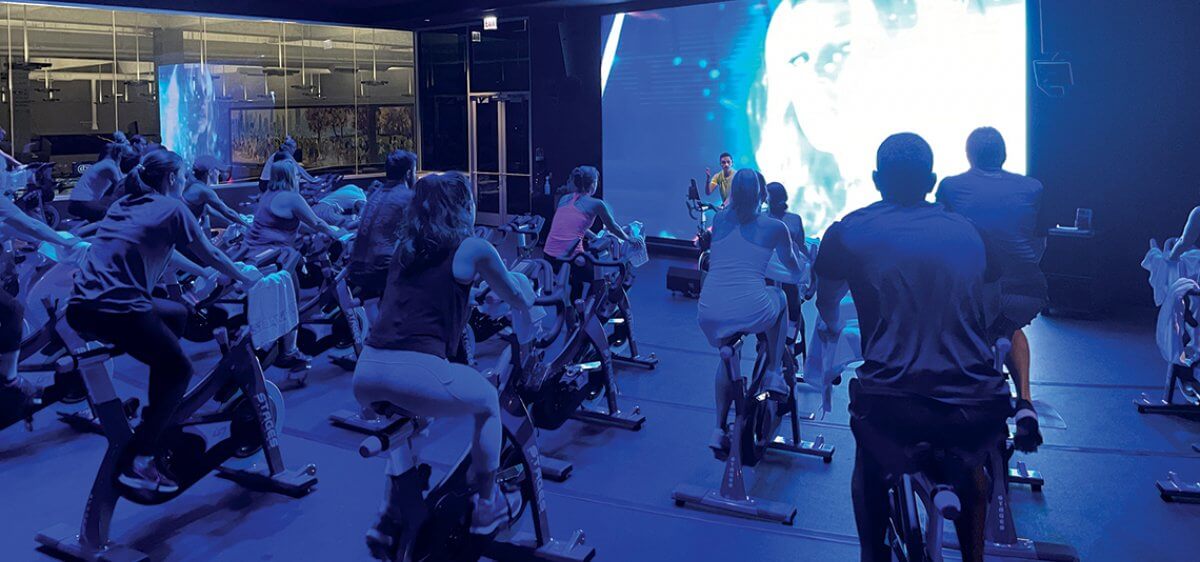 PUSH YOURSELF TO THE LIMIT. EVERY SINGLE CLASS.
Feel the burn with experienced instructors and professional DJ-curated playlists motivating you. Our new studio, Showtime, offers an indoor cycling experience like no other. This is high-energy cycling at its very best.
3,500 square-foot studio

23' x 13' high-resolution LED video wall

Theater-style tiers so every bike has a perfect vantage point

Customized sound design with night club-grade acoustics

Programmable multi-colored lighting to match ride intensities

Stages SC3 bikes with a smooth ride, quick and easy position adjustments, and more
PLEASE NOTE:
Advance registration is required for all classes. Reservations open seven days in advance.

Members with reservations must arrive a minimum of five minutes before the start of class.

Please cancel your registration if you are not able to take the class. You can cancel your registration right up to the beginning of class.

If you are on the waitlist for a class, check your dashboard 30 to 60 minutes before the start of class to see your status.