Cycle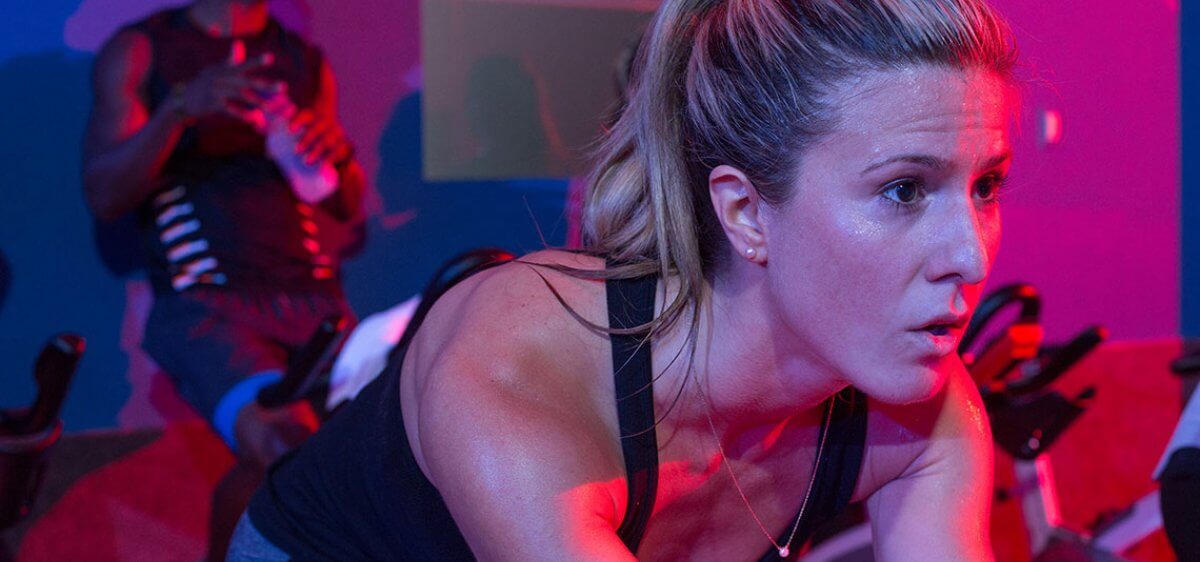 PUSH YOURSELF TO THE LIMIT. EVERY SINGLE CLASS.
Feel the burn with experienced instructors and professional DJ-curated playlists motivating you. Our state-of-the-art bikes, ambient lighting and cinema-grade sounds are there to pump you up for every session. This is high-energy cycling at its very best.
IT'S SHOWTIME!
The new cycle studio, Showtime @ East Bank Club, is open! The new studio is located on the second level, overlooking the Cardio Room.
CLASS FORMATS
To take advantage of our new studio and new bikes, we have updated our class formats. The new formats and class schedule can be viewed through the Schedule and Classes tabs below.
ONLINE SCHEDULING
There is an online scheduling system for our entire schedule of classes. Scheduling opens 48 hours before class time. If the class is full, you can select to be added to the waitlist. Book through the Schedule and Classes tabs below. You can also schedule in person at the Reservation Desk, or at the kiosk at the Showtime studio prior to the start of class.
CHECK-IN POLICY
Class check-in begins 15 minutes before the start of class at the kiosk located at the Showtime studio. Check-ins must be completed more than 5 minutes before the start of class. Unclaimed bikes will be released to riders on the waitlist 5 minutes prior to the class start time. Check-in using your membership number.
If you arrive more than five minutes after the start of class, you will not be permitted to enter the studio. This is for everyone's safety and to avoid distracting other participants.
NEW SHOE POLICY
Cycle shoes may not be worn outside the cycle studio. Please carry your shoes and change into them in the studio. Cubbies are available for your convenience.
AGES
All Showtime classes are for adults and childrens ages 16 and older only.