Pilates & GYROTONIC®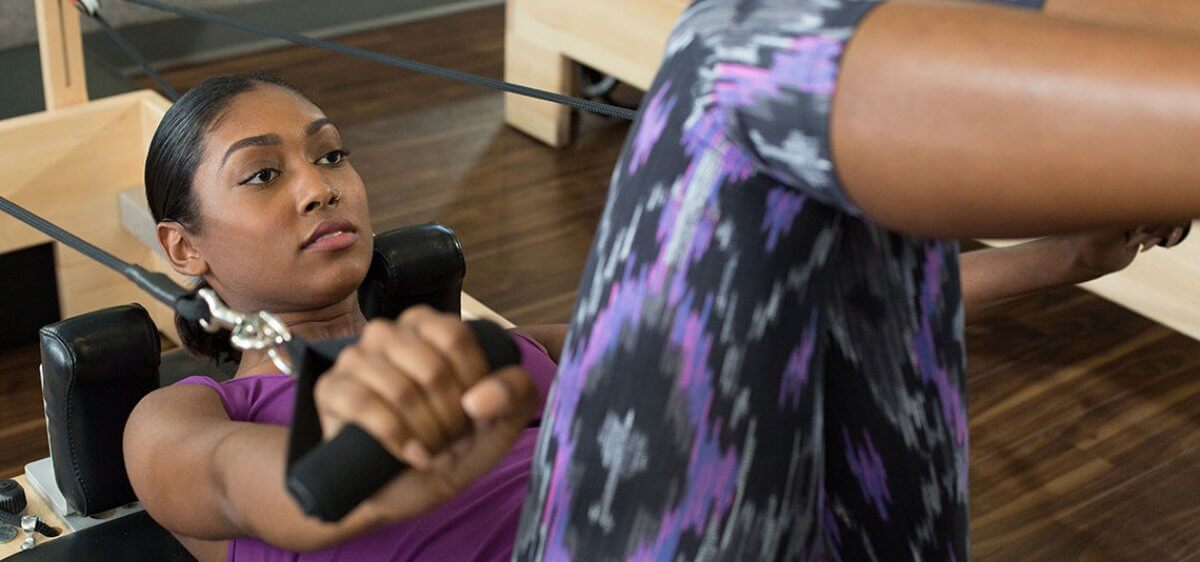 TONE AND SCULPT. STRETCH AND BALANCE.
Pilates offers wide-ranging benefits. You'll strengthen your muscles, stretch tight areas, and improve your posture, mobility, and flexibility. It's a safe way to start an exercise routine, and a key component of a well-rounded exercise regimen.
GYROTONIC® incorporates key principles of gymnastics, swimming, ballet, and yoga, using specialized equipment that works muscles in fluid, circular movements. The motion patterns are natural and uninterrupted, enhancing coordination, strength, and flexibility.
For information about our complimentary Group Exercise Pilates Mat classes, visit the Group Exercise page.