Kayaking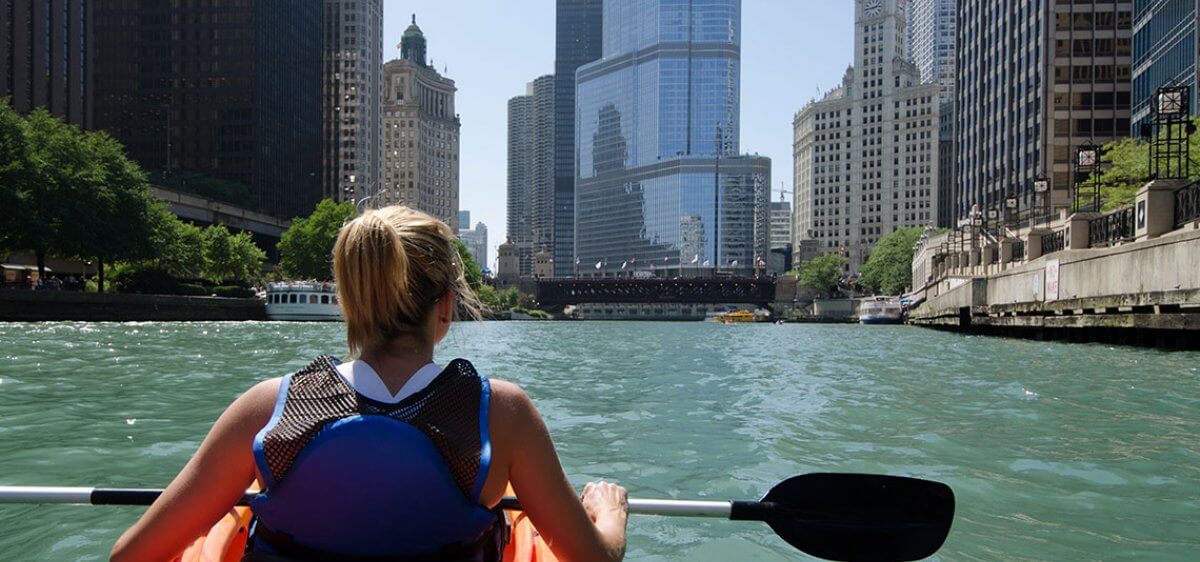 HIT THE OPEN WATER FROM THE CLUB'S DOCK ON THE RIVER.
We've teamed up with Chicago kayak tour company Wateriders to provide guided programs and boat rentals from our dock. Enjoy incredible views of the city, a sunset paddle, or simply get an excellent workout. All members receive a 35% discount. It's just one more way in which East Bank Club gives you the best of what Chicago has to offer.
Check back in May for a full list of our kayaking programs.