Group Yoga Classes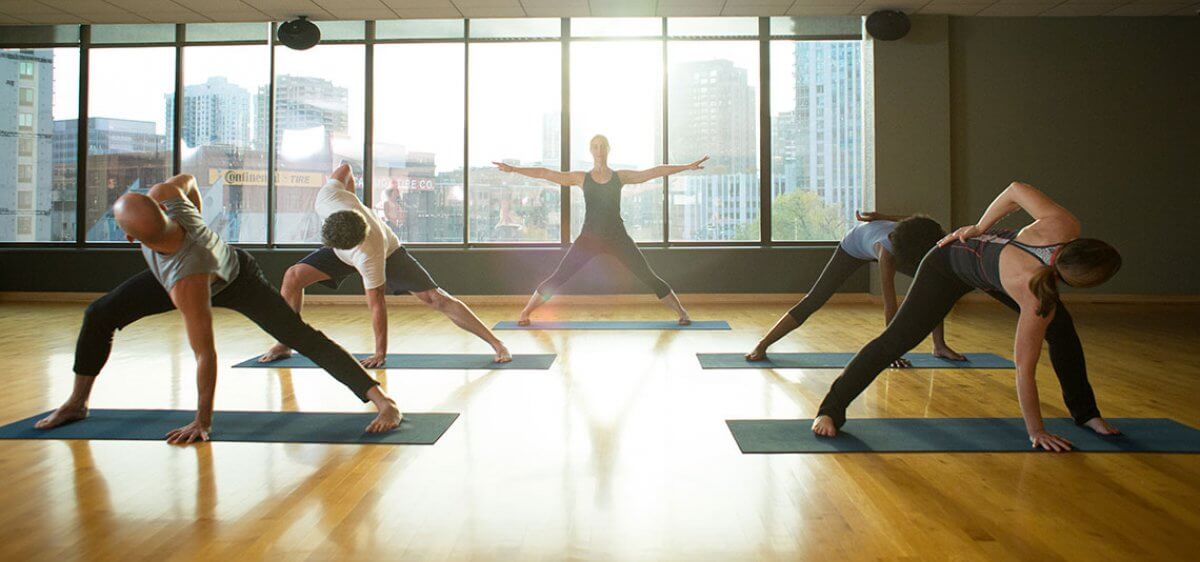 CONNECT MIND AND BODY. RESTORE BALANCE TO YOUR LIFE.
Are you a curious beginner? A veteran yogi? With more than 50 complimentary yoga classes every single week, there's something for practitioners of all kinds. And for an even smoother flow between poses, join us for heated yoga or summer classes on the Sun Deck.
IN-PERSON CLASSES:
Class sizes are limited in compliance with the State of Illinois and the City of Chicago.

When certain popular classes reach capacity, we offer an overflow option in a separate studio with a screen that livestreams the class. Click on any class with "overflow" at the end of the class name to register for this option.

Advance registraion is required for all classes. Reservations open 48 hours in advance.

Members with reservations must arrive a minimum of five minutes before the start of class.

Please cancel your registration if you are not able to take the class. You can cancel your registration right up to the beginning of class.

We ask that members limit their participation to one class per day in order to accommodate all members. Members who book more than one class per day may have their registrations canceled by Group Ex management.

If you are on the waitlist for a class, check your dashboard 30 to 60 minutes before the start of class to see your status.

Please remember to disinfect your equipment before and after class and to maintain a safe physical distance from others during class.

Studios are not available for use when classes are not in session. 
STREAM AT HOME:
Click the "Stream Now" button next the class in the schedule below.

Livestreams open five minutes before the start of class.

There is no registration for livestreamed classes.

Refresh your browser to ensure the class schedule is refreshed and up to the minute.

Video instructions for livestreaming are available on our YouTube channel here.
STREAM FROM YOUR OWN DEVICE IN THE CLUB:
Use any of our available training spaces and equipment:

Workout rooms off the Track

Workout area on the third level behind the elevators

Performance Center

Please use earbuds so as to not disturb others.

Follow the "Stream at Home" instructions above.